Need More Pretty Seed Beads?
What are Seed Bead Mixes?
Our seed bead mixes feature a blend of complementary colors, shades, and finishes to get your creative juices flowing and take your designs to the next level. They'll save you time and money too!
You won't find these mixes anywhere else. All of our mixes are created in-house. We spend days testing different bead color combinations so you don't have to! Plus, they're always made with the highest quality Miyuki seed beads.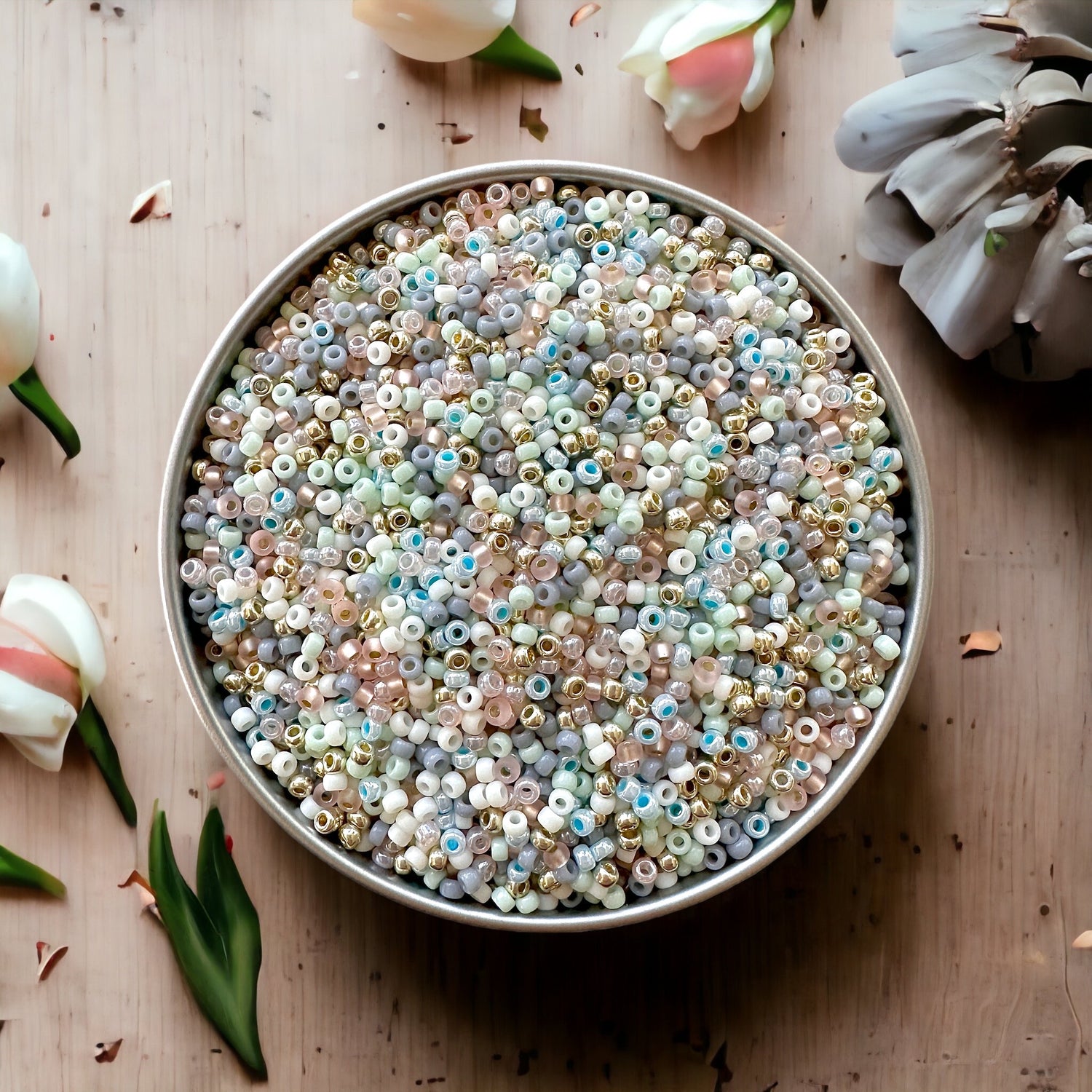 Miyuki Seed Beads
Miyuki seed beads are a dream to work with! Their quality can't be beat. They're incredibly uniform in size and shape and come in many colors and finishes with excellent durability. Made in Japan, these beads are a favorite around the world. An excellent choice for stringing, weaving, looming, embroidery, and more!
SHOP NOW