What bead colors look good together?
Would you believe this is one of the most frequently googled questions when it comes to beading? And simply put, our bead mixes are the answer to this question. Because our exclusive bead mixes feature a blend of various colors, shades, and finishes that look amazing together. 
So if you're new to beading, bead mixes are a great way to get started. We know that creating color combinations can be overwhelming, at least in the beginning. Some have even told us that they were discouraged from getting started or sticking with beading until they came across our bead mixes.
But our bead mixes aren't just for beginners. We hear from our seasoned customers all the time that our bead mixes inspire them to step out of their color comfort zone as well as help get their creative juices flowing.
Plus, there are lots of ways to add your own unique, creative touch with different findings and patterns. Our bead mixes pair beautifully with pearls, gemstones, crystals, metal beads, fire-polished beads, and lots more. The possibilities are endless!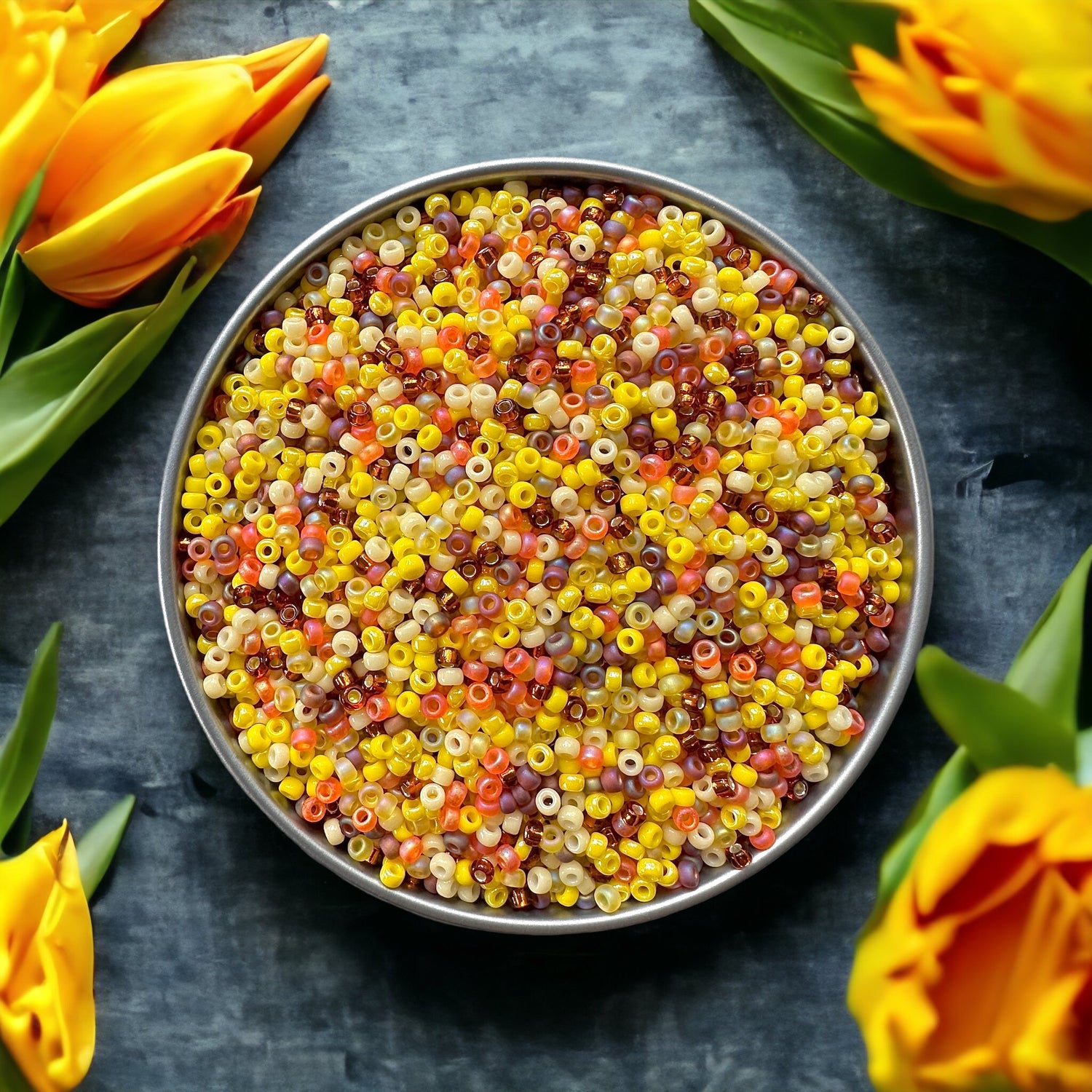 Save Time & Money 💰
Bead mixes eliminate the time-consuming step of picking out colors and trying them together before getting started with your project. You can also save time by weaving or stringing the beads randomly with beautiful results. Perfect for when you need a last-minute gift!
Each of our bead mixes typically combines 6 to 10 different bead colors or shades. The cost of buying all 6 to 10 colors individually is much more than buying the beads together in a mix. Especially for small projects or personalized pieces for friends and family. Bead mixes allow you to create designs with different color combinations for each person without having to buy a ton of colors individually.
Less Packaging 💚
When you buy a bunch of colors mixed together, there's less packaging. From us, you'll get one reusable and degradable plastic bag instead of multiple bags or tubes.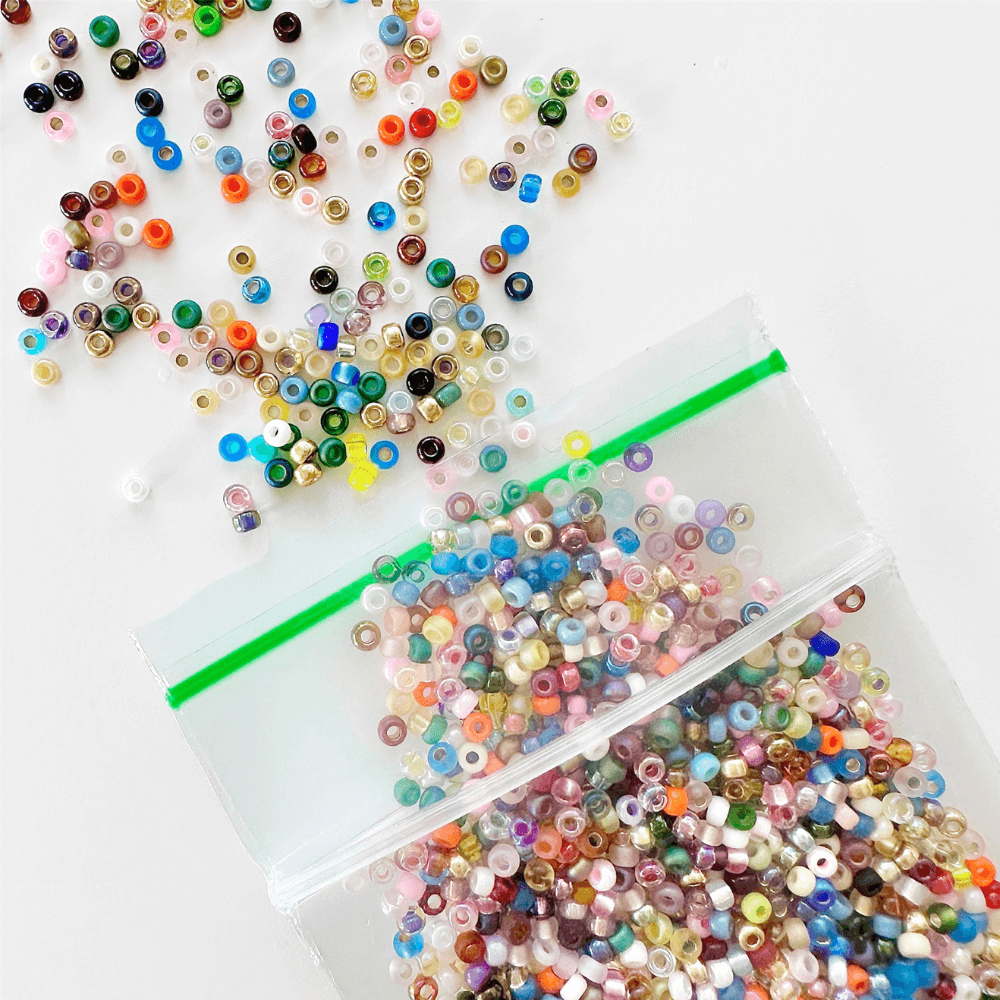 The Bottom Line
Bead mixes take the guesswork out of finding the perfect color combinations for all your beaded designs. No more wondering what bead colors look good together! 🙌
The color palettes of our bead mixes will also get your creative juices flowing while saving you time and money. And with so many options to choose from, you're bound to find a mix that speaks to you, your loved ones, and/or your customers. 🌈
Finally, as an added bonus, the planet will appreciate less packaging. 💚