What are seed beads used for?
Seed beads are called "seed beads" due to their small size like tiny plant seeds. They're made in many colors and finishes. These features make seed beads very versatile and popular among artists of all kinds. So if you're intrigued, keep reading to learn the most common uses of seed beads...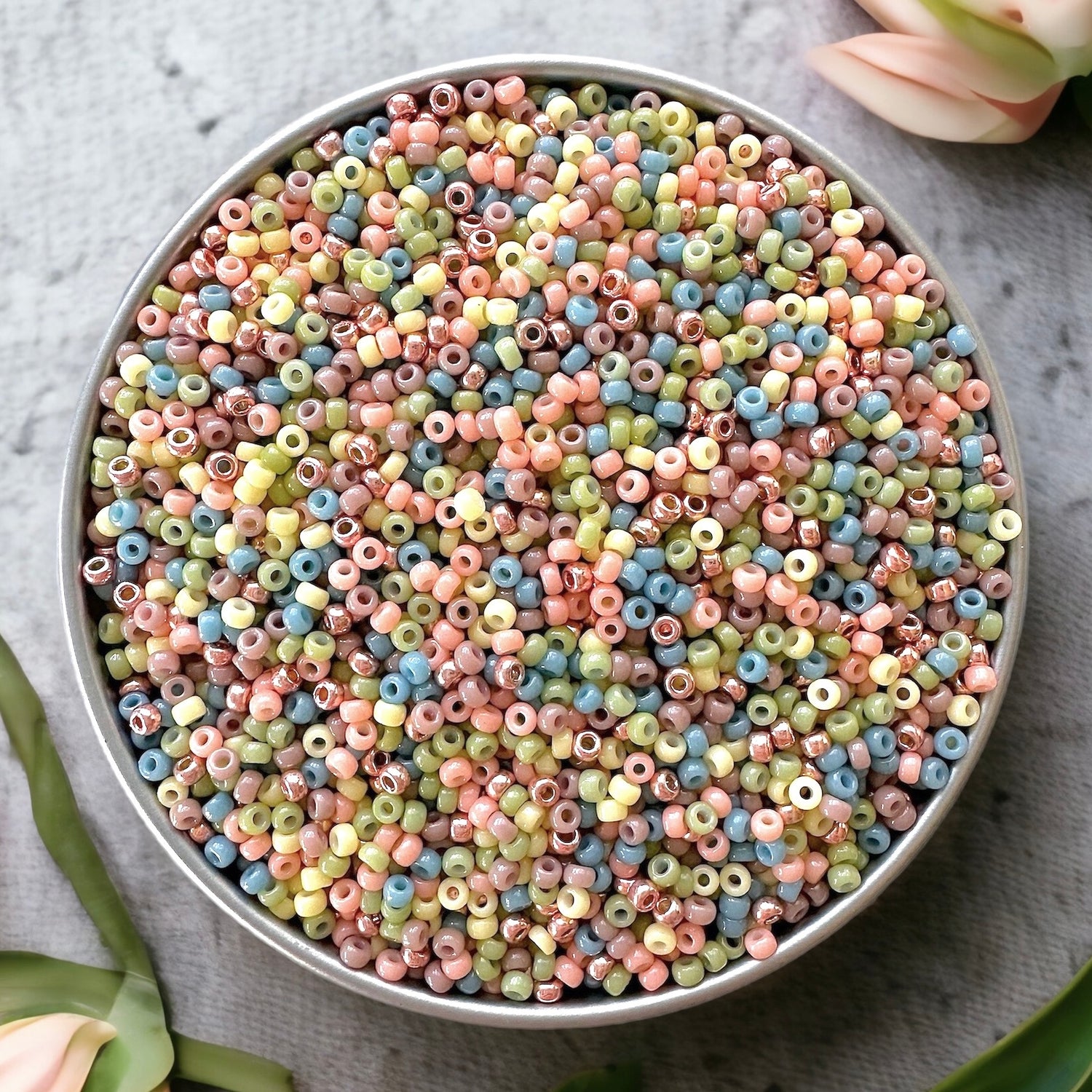 Jewelry Making
Seed beads are commonly used in creating jewelry pieces such as bracelets, necklaces, earrings, and rings. They can be strung on beading wire or cord. They can also be woven together to create beautiful and intricate designs, which I'll discuss more below.
Bead Weaving
Seed beads are the main type of bead used in bead weaving techniques, such as peyote stitch, brick stitch, herringbone stitch, and square stitch as well as loom weaving. These techniques involve stitching beads together to create fabric-like structures that can be turned into jewelry, accessories, or even larger decorative pieces. Fringe earrings are a popular project that typically combines bead weaving and hanging fringe as shown below.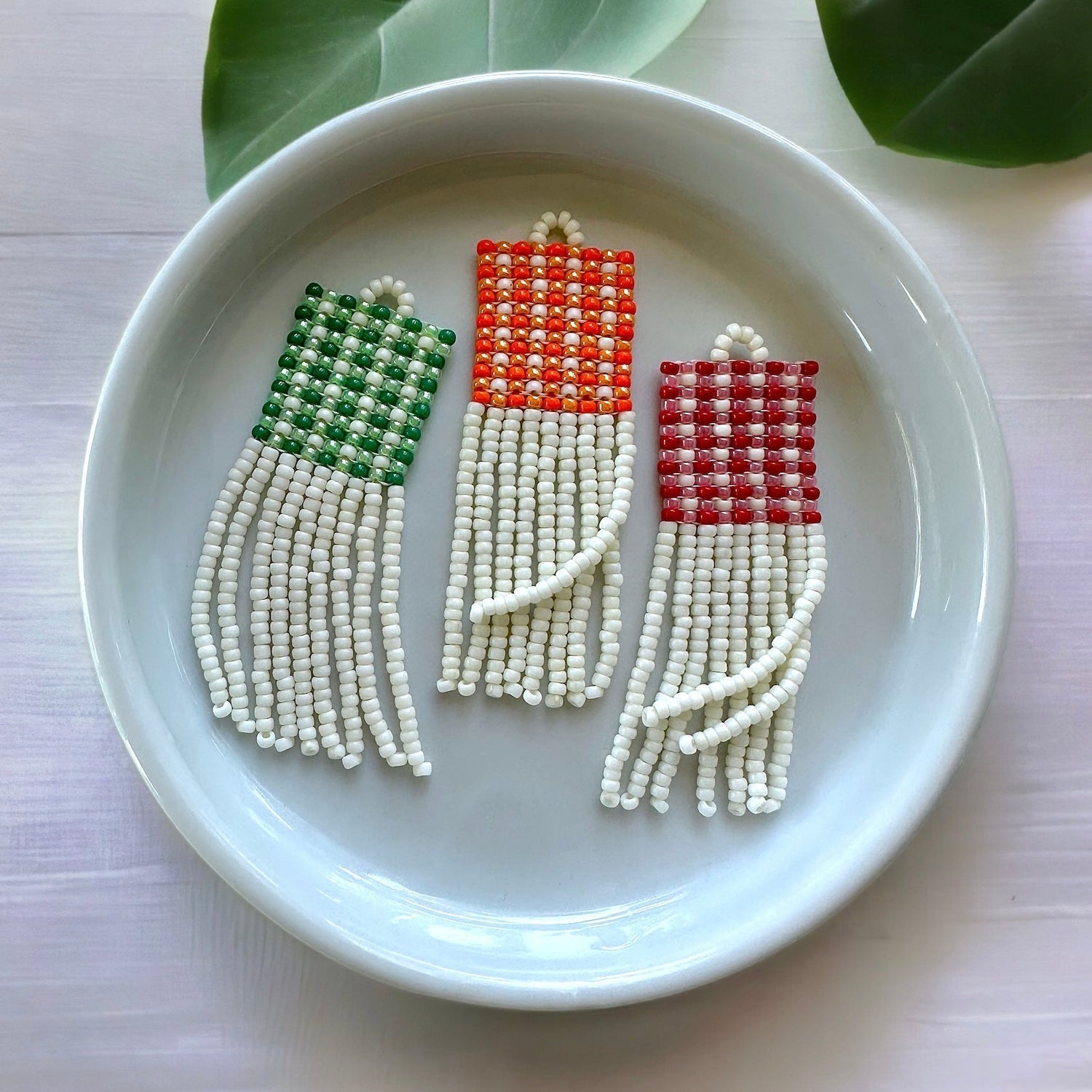 Bead Embroidery
Seed beads are often used as embellishments through bead embroidery. Using a needle and thread, they can be sewn onto fabric, bags, belts, shoes, hats, costumes, and more to create beautifully textured designs and add some sparkle. Bead embroidery can also be used to create beaded brooches as shown below.
Beaded Fringe
Seed beads may be used to create decorative fringe on items such as clothing, curtains, lampshades, and more. Fringe adds movement and visual interest to these items. And the beads add a touch of sparkle.

Home Decor & Ornaments
Seed beads can be incorporated into decorative items like picture frames, vases, and candle holders to add a unique and artistic touch. They can also be used to create beautiful ornaments.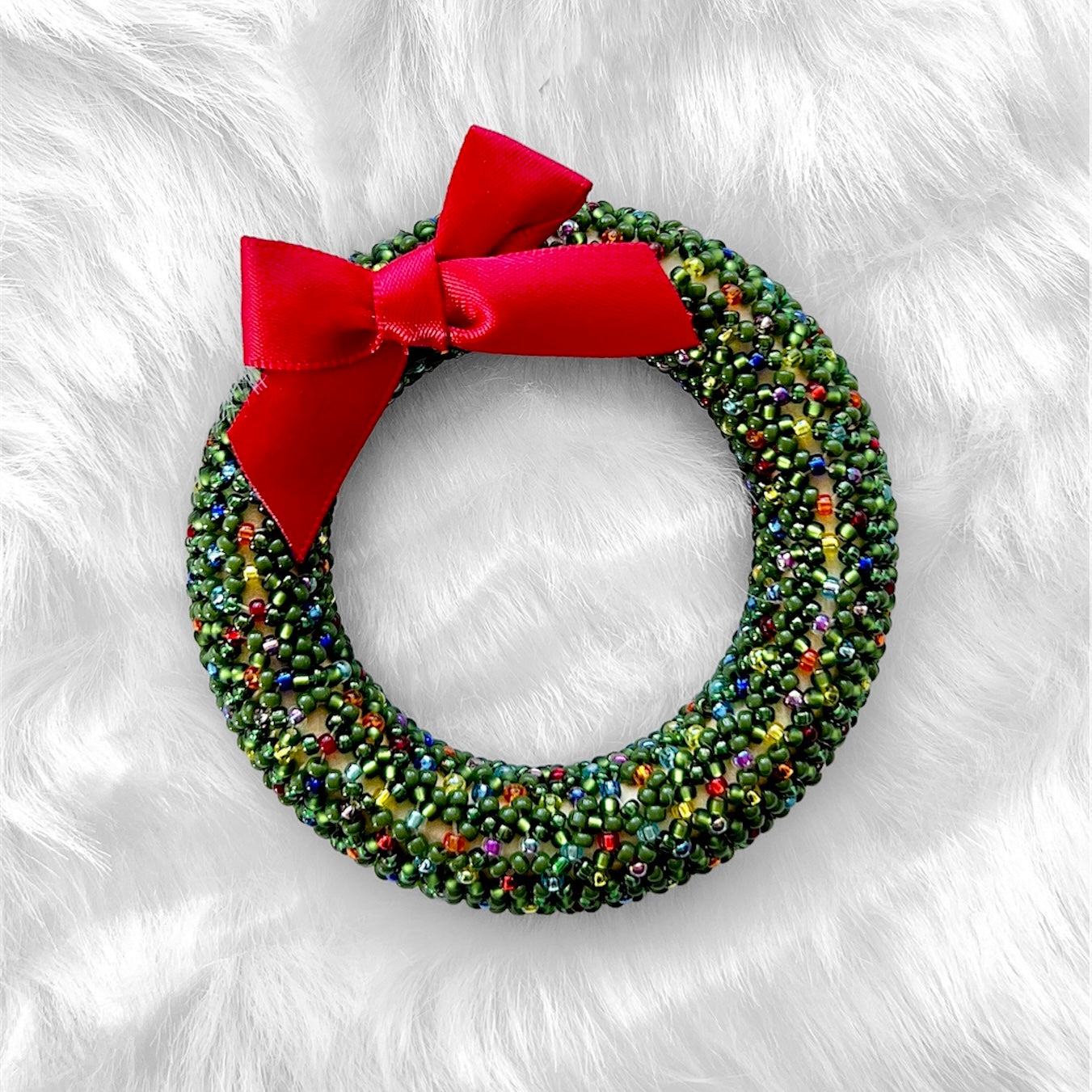 Ceremonial and Cultural Items
Seed beads have been used traditionally by various cultures to create ceremonial garments, regalia, and symbolic ornaments that hold cultural and historical significance.
Crafts
Last but not least, seed beads can be used to create many different types of crafts. Some examples include beaded flowers and trees as well as beaded animals and figurines.
To Sum it Up...
The versatility of seed beads lies in their small size and wide range of colors and finishes. From a single-stranded piece of jewelry to more intricately woven pieces and crafts. The possibilities are truly endless!
And our exclusive seed bead mixes make crafting with seed beads even more fun and adventurous! Our blends are designed to take the guesswork out of choosing the best color combinations as well as inspire you to step out of your color comfort zone. They're sure to add tons of flair to any beading project!
Browse Our Seed Bead Mixes