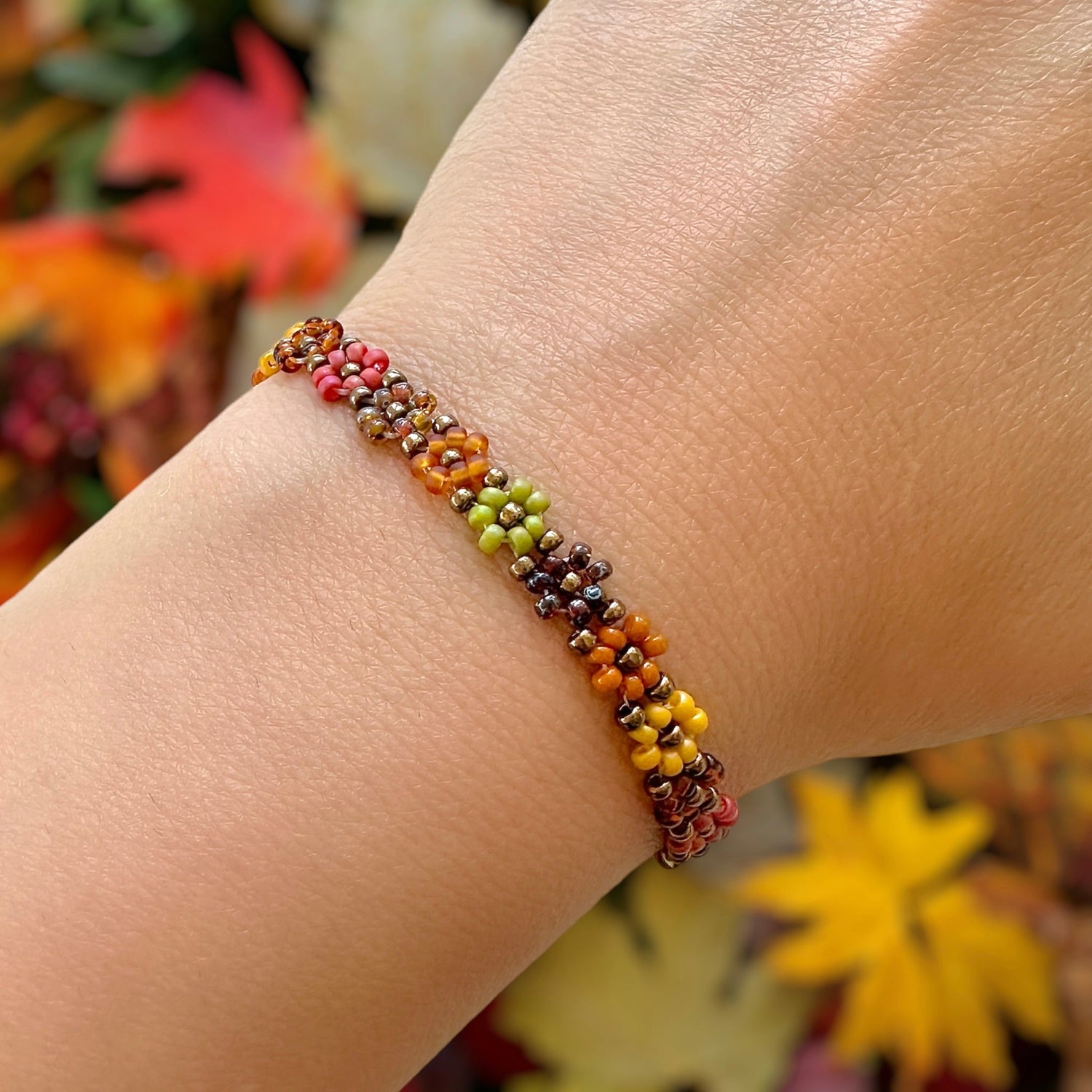 Fall Daisy Chain Bracelet
This fall daisy chain bracelet is made with our Autumn Leaves Miyuki 11/0 seed bead mix. But it would work with many of our Miyuki 11/0 seed bead mixes, which you browse here.
Scroll down for a full list of materials.
Materials You'll Need
1️⃣ BEADING THREAD
Monofilament thread, such as FireLine or WildFire work best with this type of daisy chain bracelet.
2️⃣ BEADING NEEDLE
Size 10 works great for this project. Big eye beading needles also work well if you're still getting the hang of threading needles.
Some tutorials on YouTube for this type of daisy chain don't use needles or they may use two needles. However, there are tutorials for use with one needle, which is my preference.
3️⃣ BRACELET FINDINGS
You will need findings to finish the bracelet, such as a clasp, jump rings, and crimp ends or beads.
4️⃣ SCISSORS/CUTTERS + PLIERS
You will likely need pliers to attach your clasp and/or jump rings as well as crimping.
5️⃣ MIYUKI 11/0 SEED BEADS
This design was created with our Autumn Leaves mix. There are 8 colors in this mix. I used 7 colors to create daisy petals and the 8th color (bronze) for the center of the daisies and in between each daisy.
TECHNIQUE(S)
This bracelet utilizes a variation of right-angle weave (RAW) to create a daisy pattern.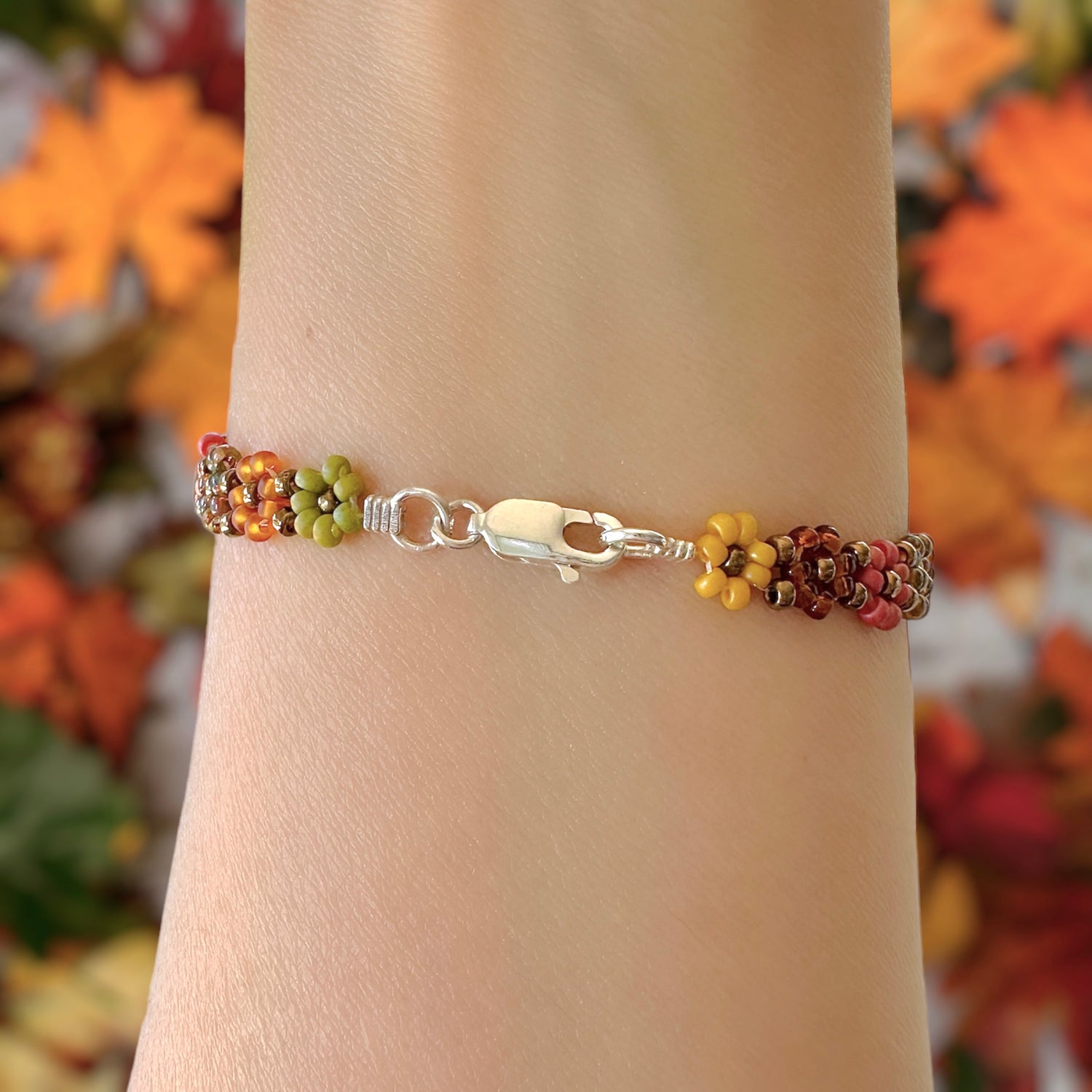 Findings
In this example, I used coil crimp ends with a lobster clasp. You can find this set of findings here.
Browse Our Bead Mix Collection