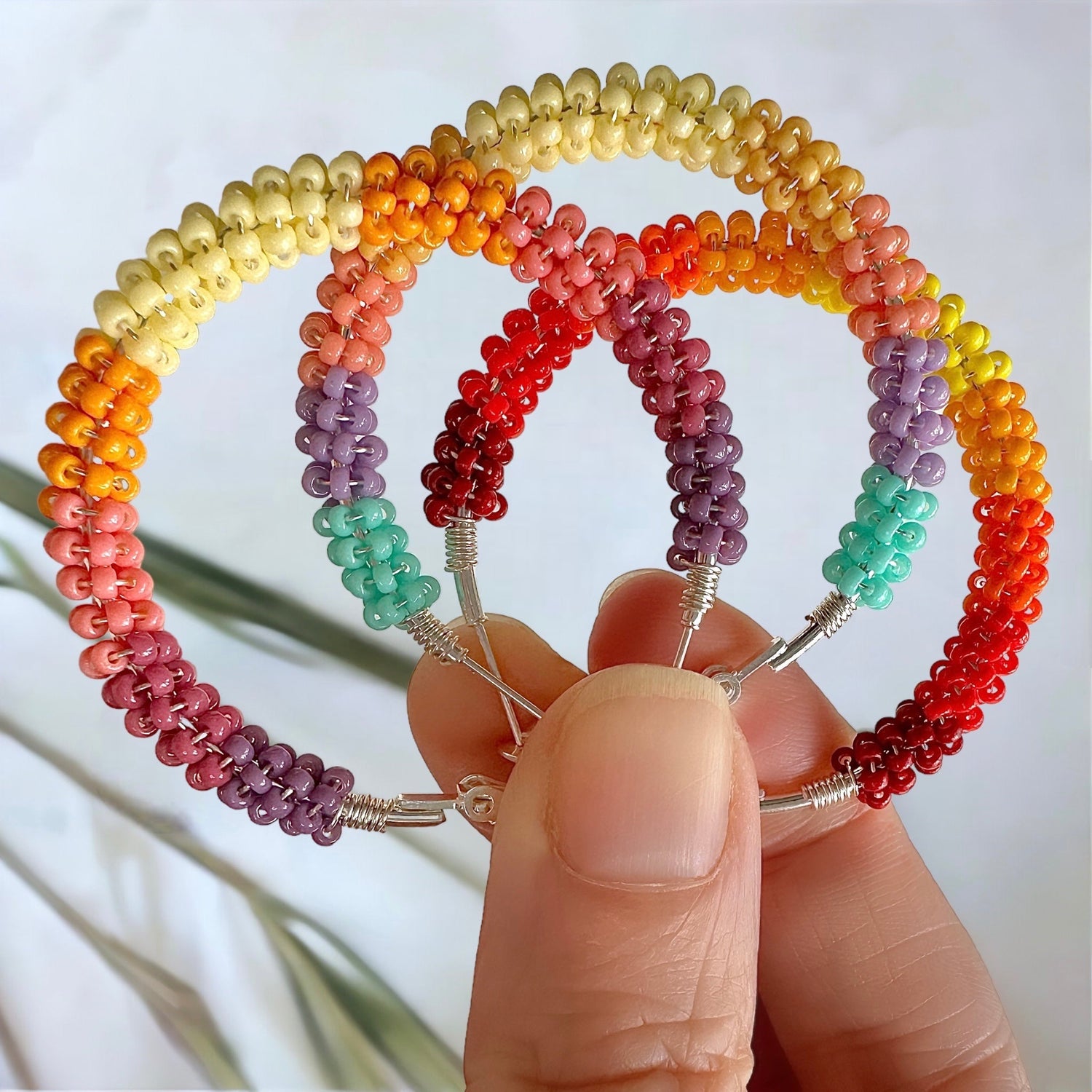 Sunrise & Sunset Beaded Hoops Beading Pattern
Materials You'll Need
1️⃣ HOOP EARRINGS
For this project, I used 40mm lever-back hoop earrings.
2️⃣ CRAFT WIRE
26 gauge in the same color as your hoops
3️⃣ WIRE CUTTERS
4️⃣ FAST-DRYING CLEAR GLUE
5️⃣ MIYUKI 11/0 SEED BEADS
These designs were created specifically for use with our Horizons Seed Bead Mix Collection. However, the design will work with any 5 colors.
TECHNIQUE(S)
First, you will string the beads on the wire and then wrap the beaded wire around the hoops. Click here for a great tutorial by our friend Cheyenne at The Wholeness Shop.
Pattern Guidelines
Please feel free to use this pattern to make earrings for yourself and others as well as sell the earrings you make. But please do not claim the design as your own or sell the pattern.
And if you recreate these earrings, please consider giving me a mention and tag on Instagram. My username is @thebeadmix.
THANK YOU SO MUCH 💕
Browse Our 11/0 Bead Mix Collection