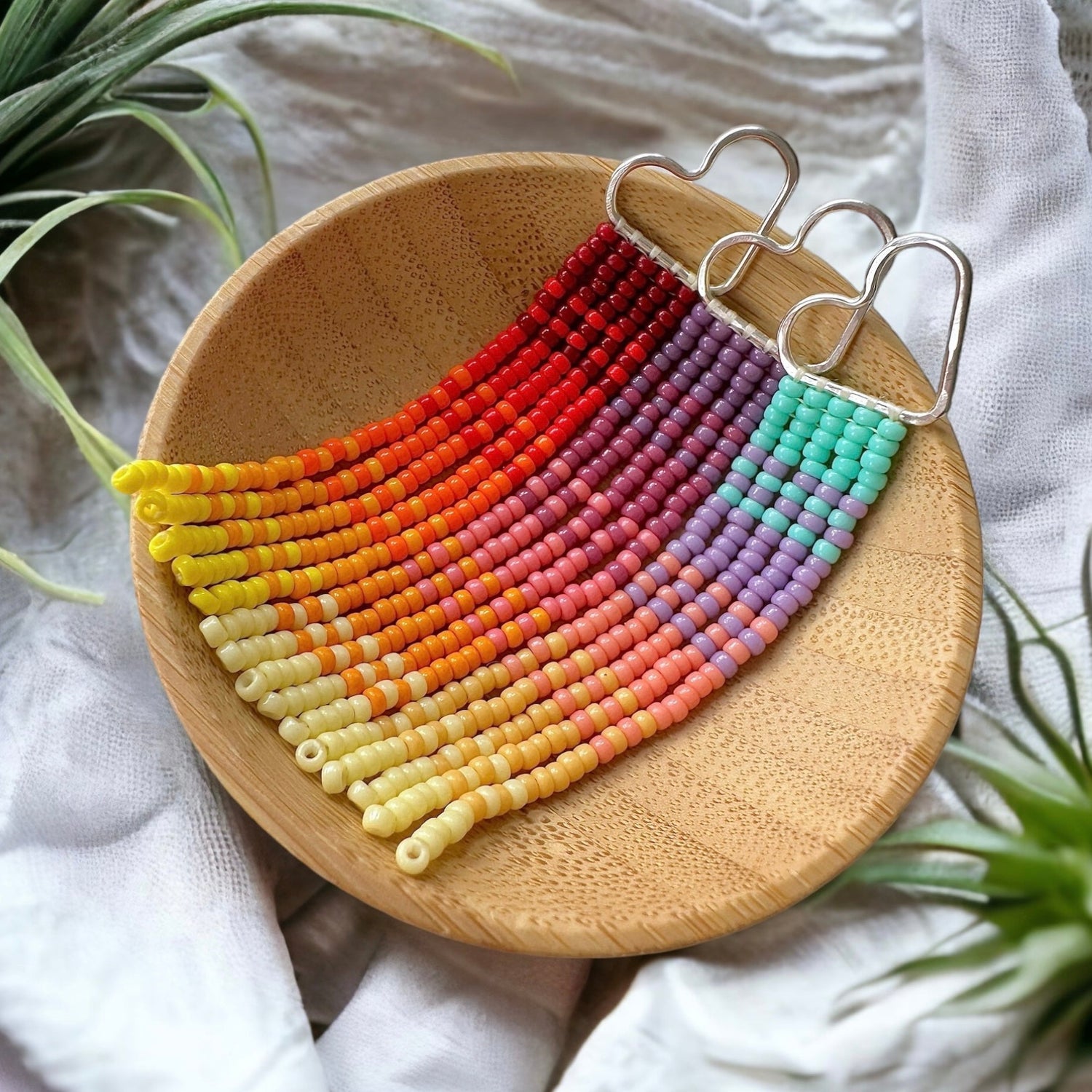 Sunrise & Sunset Fringe Earrings Beading Pattern
Materials You'll Need
1️⃣ BEADING THREAD
Nylon beading (e.g., Nymo) thread is best for fringe earrings. I used Nymo size B thread in the example.
2️⃣ BEADING NEEDLE
Size 10 works great for this project. Big eye beading needles also work well if you're still getting the hang of threading needles.
3️⃣ EAR WIRES
These are easy to find. Simply search for ear wires. And while ear wires are not shown in the example, they attach to the metal heart frames.
4️⃣ SCISSORS/CUTTERS
5️⃣ MIYUKI 11/0 SEED BEADS
These designs were created specifically for use with our Horizons Seed Bead Mix Collection. However, the design will work with any 5 colors.
6️⃣ METAL FRAMES
Use any frames you have on hand. If you're looking for new frames, they are often to referred to as connectors, links, and beadwork findings.
TECHNIQUE(S)
Ladder stitch is used to attach the beads to the frame. Then it's just a matter of adding fringe.
DESIGN SIZE
The finished design depends on the metal frame you choose. The fringe length is about 2-1/4 inches and the width is about 1/2 inch. If your frames are wider, you can always add additional columns of fringe.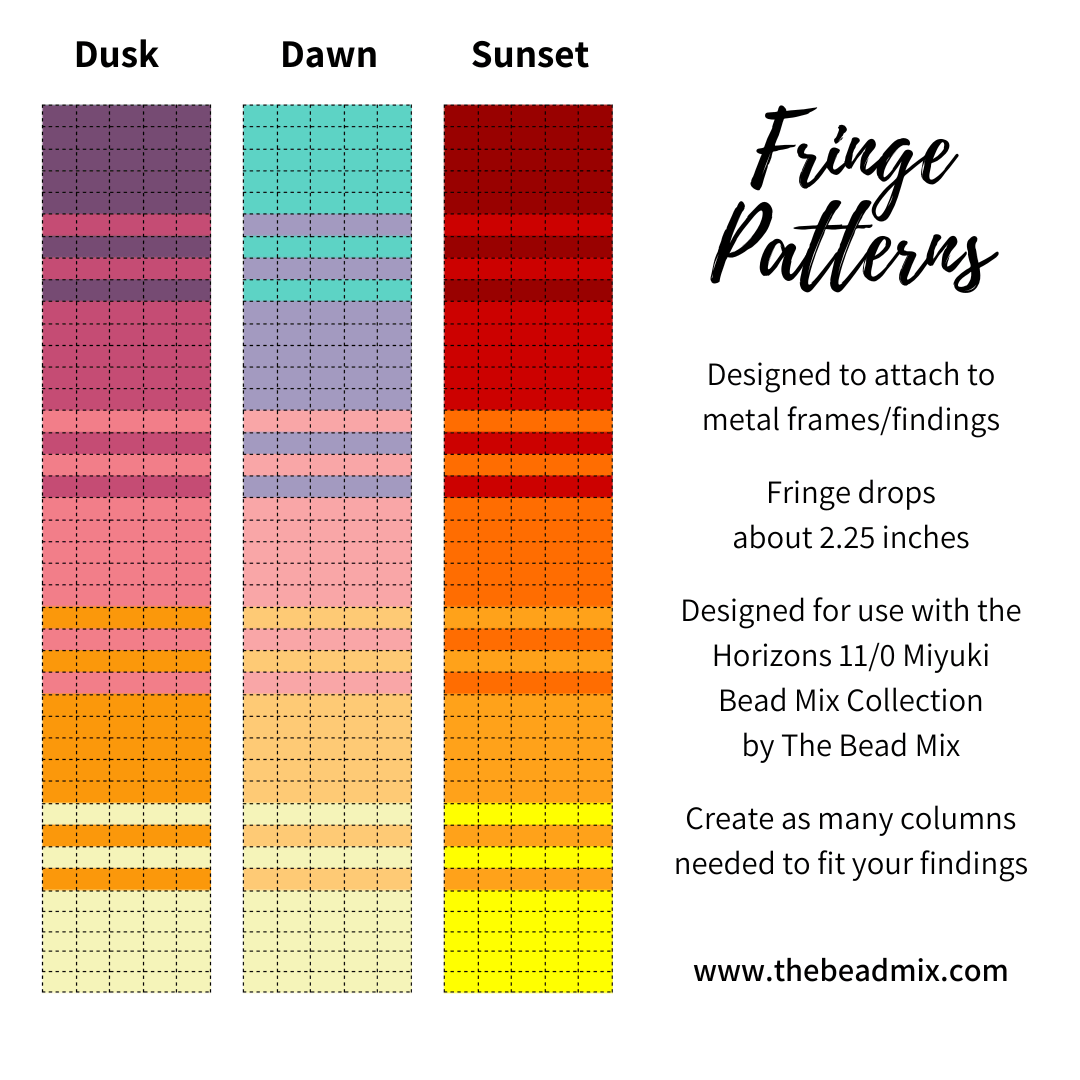 Pattern Guidelines
Please feel free to use this pattern to make earrings for yourself and others as well as sell the earrings you make. But please do not claim the design as your own or sell the pattern.
And if you recreate these earrings, please consider giving me a mention and tag on Instagram. My username is @thebeadmix.
THANK YOU SO MUCH 💕
Browse Our 11/0 Bead Mix Collection